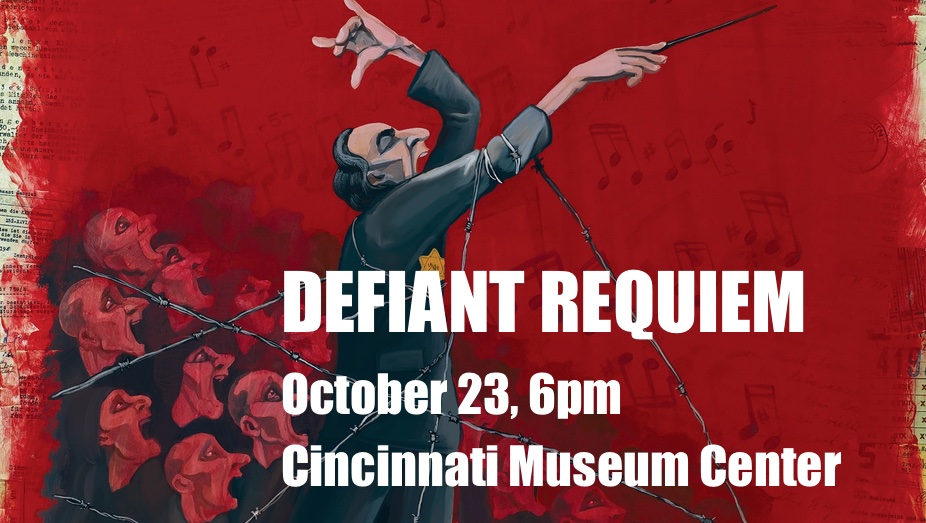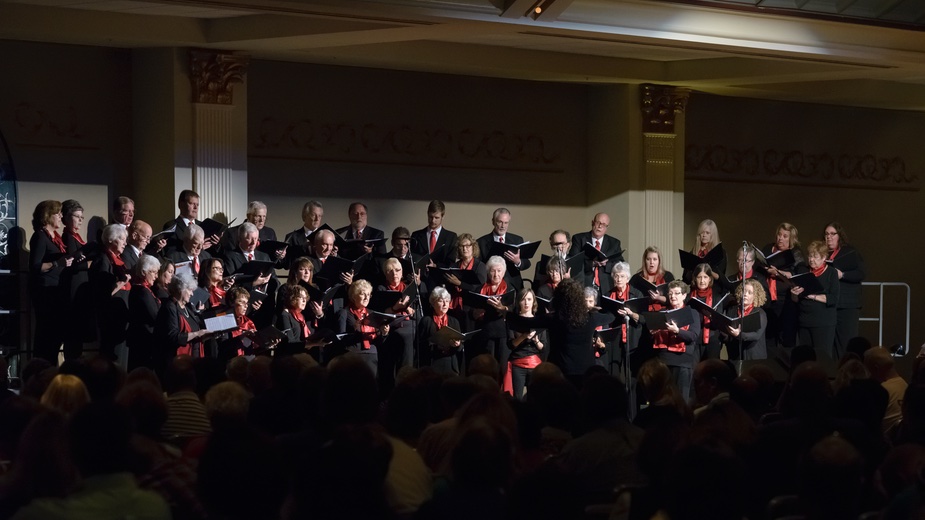 From the NKCC Board of Directors – Singing Again!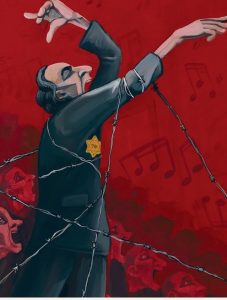 The Board of NKCC is excited to announce that we are singing again. We're taking this in steps. We are very excited about our upcoming concert on October 23rd, at the Cincinnati Museum Center: Defiant Requiem, Verdi at Terezín. This is a profoundly moving multimedia concert-drama, that combines the magnificent music of Verdi with video testimonials and narration, to tell the story of the courageous Jewish prisoners in the Theresienstadt Concentration Camp (Terezín, Czech Republic) who performed the celebrated Verdi Requiem while experiencing the depths of human degradation.
With only a smuggled score, they performed the famous oratorio sixteen times, including one performance before senior SS officials from Berlin and an International Red Cross delegation. Conductor Rafael Schächter told the choir: "We will sing to the Nazis what we cannot say to them."
Created and written by Murry Sidlin, Defiant Requiem: Verdi at Terezín features a full performance of Giuseppe Verdi's Requiem Mass, video testimony from survivors of the original chorus, segments of the Nazi propaganda film made at Terezín in 1944, and actors to relay the impassioned story of how and why these Jewish prisoners, who faced death every day, chose to learn and perform a Latin, Catholic mass during their darkest hours.
With full orchestral accompaniment, conducted by Isaac Selya.
Vocal Direction by Kenneth Shaw, Professor of Voice at University of Cincinnati College-Conservatory of Music.
This concert is approximately 115 minutes with no intermission.
Soprano solo: Mithra Mastropierro

Mezzo-soprano solo: Anahita Ahsef

Tenor solo: M. Andrew Jones

Bass solo: Kenneth Shaw
Spoken Narration:
Lecturer: Miranda McGee

Rafael Schächter: Maestro Murry Sidlin
Featuring the following choral ensembles:
Northern Kentucky University Chamber Choir, Katie Barton, Director
Northern Kentucky Community Chorus, Stephanie Nash, Director.
Rehearsals will be held at Lakeside Presbyterian Church.
---
Our next concert will take place over two days in December. Please plan to sing with us or to attend on December 10 at 7 pm and December 11 at 3 pm. Rehearsals for this concert begin on October 25th at Lakeside Presbyterian Church.
---
Community Choral Showcase, May 19, 2023. Christ Church Cathedral, 318 E. 4th St., Cincinnati, OH.
The May Festival Chorus is hosting a choral showcase of area ensembles who have participated in their project, 25 for 25: A New Time for Choral Music. This commissioning project is in collaboration with Luna Lab, which encourages young women to have their pieces performed and published. NKCC is working with Sage Shurman, a 17-year-old composer who lives in Los Angeles, CA. We will debut her work at this community showcase and perform it again on April 29th at our spring concert.
---
Worthy Is The Lamb, April 29th, 3 pm. Lakeside Presbyterian Church, 2690 Dixie Highway, Lakeside Park, KY.
Postponed from April 2020, NKCC is finally glad to present this exciting and timely concert. The repertoire includes new and old, heart-felt and challenging music from several of the finest composers writing for choral performance. You will not want to miss this wonderful afternoon of choral passion.
Alleluia from Let thy Hand be Strengthened (G. F. Handel)
Song of the Universal (Ola Gjeilo)
Selections from Christ lag in Todesbanden (J. S. Bach)
Regina coeli in C Major, K. 108 (W. A. Mozart)
Do Not Be Afraid (Philip Stopford)
Evening Prayer (Ola Gjeilo)
Worthy is the Lamb from Messiah (G. F. Handel)
---
We look forward to seeing you. Sincerely,
NKCC Board of Directors
Carl Schutte, president
Tracy Clark
Mary Lou Davies
Ashley Gribbins
Michael Kleier
Sterling Pratt
Patty Schaper
Stephanie Nash, Artistic Director
Singers – Please Help Us Plan
New and returning singers: In order to be able to have enough scores on hand for our first rehearsal on February 11, please fill in the form below to tell us if you will be singing with us this spring.
---